C.J. Wallis Confirms Mac Miller Documentary Will Be Put On Hold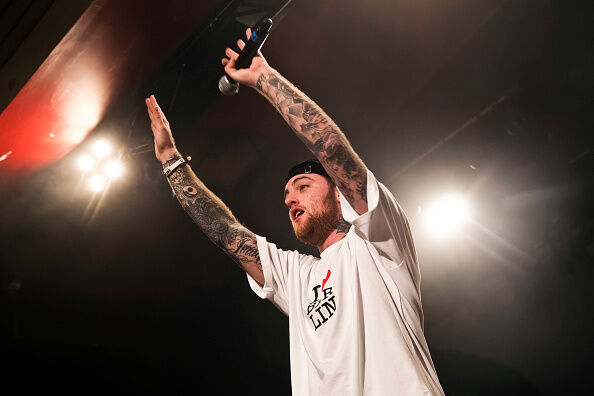 Filmmaker CJ Wallis had gone on Twitter to reveal that he was planning on working on a documentary about Mac Miller. 
"I'm going to start collecting interviews & content to make the definitive @MacMiller documentary," Wallis initially said on Twitter.
The filmmaker later went on to clear up any confusion regarding the premature announcement.
Wallis revealed that Mac Miller's family and estate had reached out to him and asked that he put the project on hold.
"We tweeted our intentions to begin developing a doc on Mac over the next year. At the same time, we reached out to all those closest to him to begin the process of making it official," he wrote.
"We heard back from @christianclancy & The Estate who said the family has requested we hold off on the project at this time," he added. "We immediately compiled [sic] as the last thing we'd want is to negatively impact anyone involved, quite the opposite," he added.
"We felt comfortable announcing our intentions in advance of receiving permission because they were just that – intentions," said Wallis.
"The concept was peers telling their one favorite Mac story & cutting them together as a motivational & positive picture. Not a life story."

DJ A-OH
DJ A-Oh is on middays 10am - 2pm on Real 92.3 FM
Read more