Offset Apologizes to Cardi B for Heartbreak on Father of 4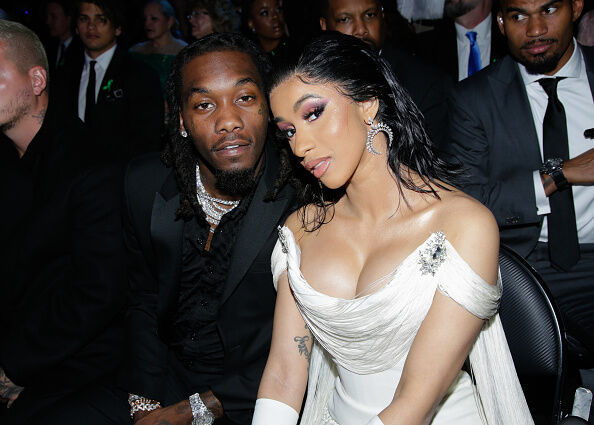 Finally Offset has released his debut solo album, Father of 4 and his lyrics show that it's all about family.
On "Don't Lose Me" Offset addresses cheating on Cardi B opening the track with,"And I apologize, you know what I'm sayin'? Breaking your heart, breaking our promise, breaking God's promise, and being a, a, selfish and messed up husband, you know what I'm sayin'? I'm tryn- I'm tryna be a better person. I wanna get this off..."
Offset shows growth rapping,"Number one, it's a loyalty code (Number one)/Temptation, had the devil in my soul (Temptation)/I wanna be with you when we old (When we old)."
On the title track, "Father of 4" Offset talks about his daughter Kulture,"Kulture, remind me of my grandma, feel like she is closer/Gotta thank your mama, she hold me like holsters/Gotta protect her from the world, I can't even post her/Ups and downs in this fame, roller coaster/If I don't ball, then everything 'round me fall/I'm prayin' to God to watch my kids, that's my all."
"Came A Long Way" Offset raps,"I won't let this fame or these chains break my family (Nah)...F--k it, put that ring on my main b--ch, you stuck with me."
Have you listened to Father of 4? What are your thoughts so far?

DJ A-OH
DJ A-Oh is on middays 10am - 2pm on Real 92.3 FM
Read more