Meek Mill Talks About Awkward Dinner Date with Beyonce & Jay-Z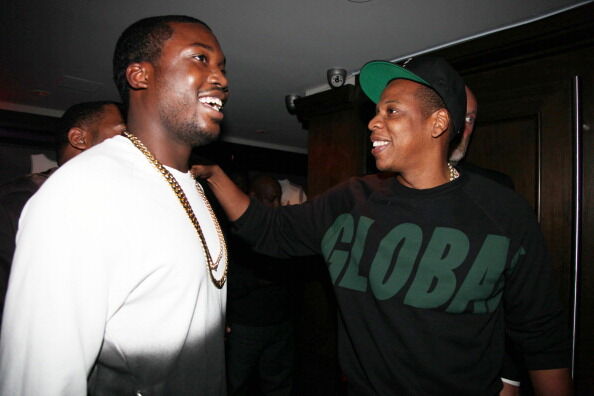 Meek Mill gave some funny details about a double dinner date he had with his ex Nicki Minaj and Jay-Z and Beyonce.
In an interview with Elliot Wilson for Tidal's CRWN series, Meek recalled how awkward it got during their double date.
"It was my first time. I was hype as s--t. I was with Nicki and s--t. I'm from the hood. Hov and Beyonce like, 'come and eat with us.' I'm like damn, I'm about to double date with Hov and Beyonce right now. This s--t is incredible."
Then, that one Drake song came on and things became awkward. Meek continued, "So Hov got the playlist. He clicking through s--t. He clicking through "Back To Back" come on by mistake while we at the table. I'm like oh s**t. What the f--k?"
Meek said, "So Beyonce and Hov and Nicki, everybody just looking like they don't know what the f**k is going on. I gotta take a s--t now. What the f--k?"
"Back to Back" is Drake's diss track that took several shots at Meek's career and his relationship with Nicki Minaj so you can understand how things got awkward REAL fast.
Luckily Drake and Meek have since squashed their beef. Drake is even featured in Meek's new album Championships on a track called "Going Bad."

DJ A-OH
DJ A-Oh is on middays 10am - 2pm on Real 92.3 FM
Read more