Move Over Cardi, Nicki Has A New Feud!!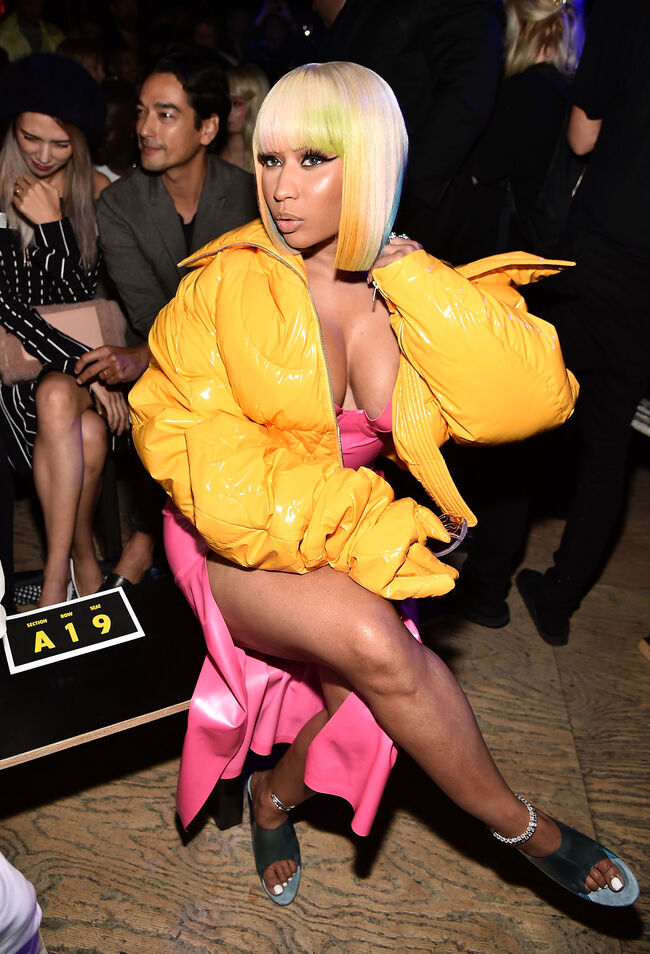 So we're all up on the Cardi B and Nicki Minaj feud but have you heard about the DreamDoll and Nicki fight?! So it goes, In an interview with ThisIs50, DreamDoll says that Nicki's people tried to kick her out of a New York radio station. Doll says she was at the station promoting her album and was eating food, but when Minaj's people came in she decided to protect her food and eat in the back. She was told by some people that Nicki's people said they told her to get out, but that wasn't the case. Doll says that she had never met Nicki at the time of the alleged incident, but feels that the shade came from her support of Lil Kim.
"There was a call received saying that DreamDoll, that you know the reason why, [Power 105.1's DJ] Self, you know the reason why, old girl don't fuck with you. And the name that came out their mouth was DreamDoll and they said it three times."
But DreamDoll says she doesn't have anything against her! "I never disliked her. I never had anything against her," - "I still don't have a problem with Nicki."
But if Nicki catches wind of this, Nicki might end up calling DreamDoll out on an upcoming episode of Queen Radio.