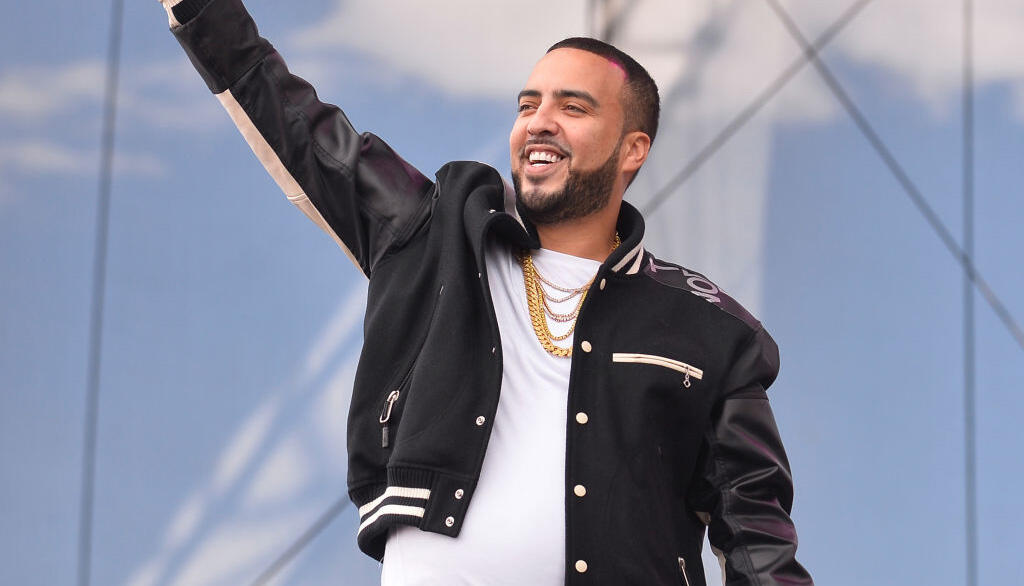 1) His real name is Karim Kharbouch.
The rapper earned the name French because he was fluent French. Montana comes from the Scarface character, Tony Montana.
2) He's speaks more than one language.
French is trilingual. He's fluent in English, French and Arabic. He occasionally shows off his foreign language abilities on social media. Last year, while on a trip to Paris, France, the rapper flexed his French skills on Snapchat.
3) He's a proud dad.
French has a son named Kruz. The rapper frequently shares father-son photos on social media. In fact, Kruz was even featured on the cover of his dad's debut album Excuse My French.
4) He was born in Morocco.
After his father was released from jail, French and his family moved to the United States. He was 13-years-old. They ended up in South Bronx and struggled to stay afloat in their new home. When he released the cover art for his hit single "Unforgettable," he explained the significance of featuring his parents' wedding photo in an Instagram post. "I promised my mother that I would hustle and make my accomplishments unforgettable once I found my opportunity," French wrote.
5) He loves fashion.
Just one look at French's Instagram timeline and it's easy to tell that he's got serious style. From Versace to Gucci to Balmain, you'll always catch French fitted from head-to-toe in the finest clothing.
Don't miss J. Cole, French Montana, Yo Gotti, Cardi B and more at
The Real Show on Saturday, November 18th at The Forum.