Lil Nas X's 'Old Town Road' Ties 16-Week Billboard Hot 100 Record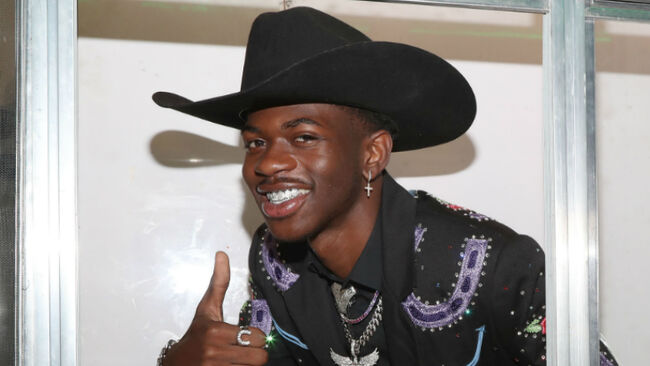 Lil' Nas X released his viral hit 'Old Town Road' late last year and has been successful at staying on the Billboard Hot 100 Chart since April 13.
The country-rap hit has ruled the charts for 16 weeks, tying the record for the most time spent as number one in its six-decade history.
The only songs to reach 16 weeks at No. 1 are 'Despacito' by Luis Fonsi & Daddy Yankee ft. Justin Bieber and Mariah Carey's 'One Sweet Day' ft. Boyz II Men.
Check out the 10 longest-leading No. 1s in Billboard history:
16, "Old Town Road," Lil Nas X feat. Billy Ray Cyrus, beginning April 13, 2019
16, "Despacito," Luis Fonsi & Daddy Yankee feat. Justin Bieber, May 27, 2017
16, "One Sweet Day," Mariah Carey & Boyz II Men, Dec. 2, 1995
14, "Uptown Funk!," Mark Ronson feat. Bruno Mars, Jan. 17, 2015
14, "I Gotta Feeling," The Black Eyed Peas, July 11, 2009
14, "We Belong Together," Mariah Carey, June 4, 2005
14, "Candle in the Wind 1997"/"Something About the Way You Look Tonight," Elton John, Oct. 11, 1997
14, "Macarena (Bayside Boys Mix)," Los Del Rio, Aug. 3, 1996
14, "I'll Make Love to You," Boyz II Men, Aug. 27, 1994
14, "I Will Always Love You," Whitney Houston, Nov. 28, 1992