Chris Perez Invites Los Angeles To A Selena Themed Event!!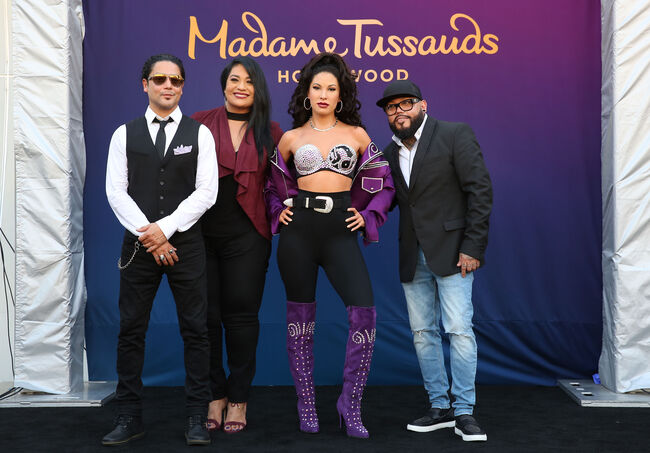 Chris Perez will be honoring Selena Quintanilla-Perez on Saturday, April 14th at the Chinese Theatre in Los Angeles. You can reserve your ticket for a chance to meet Chris!!
There will be a GENERAL ADMISSION SHOWING of Selena at 12:00pm, 1:00pm, 2:00pm, 3:00pm, 4:00pm, 5:00pm, and 6:30pm.
General Admission tickets are $30 and will include two complimentary Selena custom cocktails (21 and over only), a special edition poster, admission to the movie, access to the mixer and a chance to meet and interact with Chris.
Chris Perez will address the audience in the main lobby and will speak about the movie, the 23 years since Selena passed, and what she means to him today 23 years later.
VIP SHOWING is at 8 pm.
VIP tickets are $75 and will receive an open mic during the Q&A, an autographed poster, special VIP snack box, unlimited drinks during cocktail hour, access to private interaction and photo ops with Chris Perez and some of the Selena team, a VIP, private screening of the movie, and front row access to the concert finale which Chris and others will perform 3-4 Selena songs. Chris will also address those VIPs with a meet and greet/mixer.
PARKING is available with validation at the Hollywood and Highland mall.

Nina Chantele
Nina Chantele is weekdays 3p-7p on Real 92.3 FM, 10a-3p on JAM'N 95.7 in San Diego, weekends on 104.3 MYfm and more!
Read more