Blac Chyna Calls Cops Over Leaked Sex Tape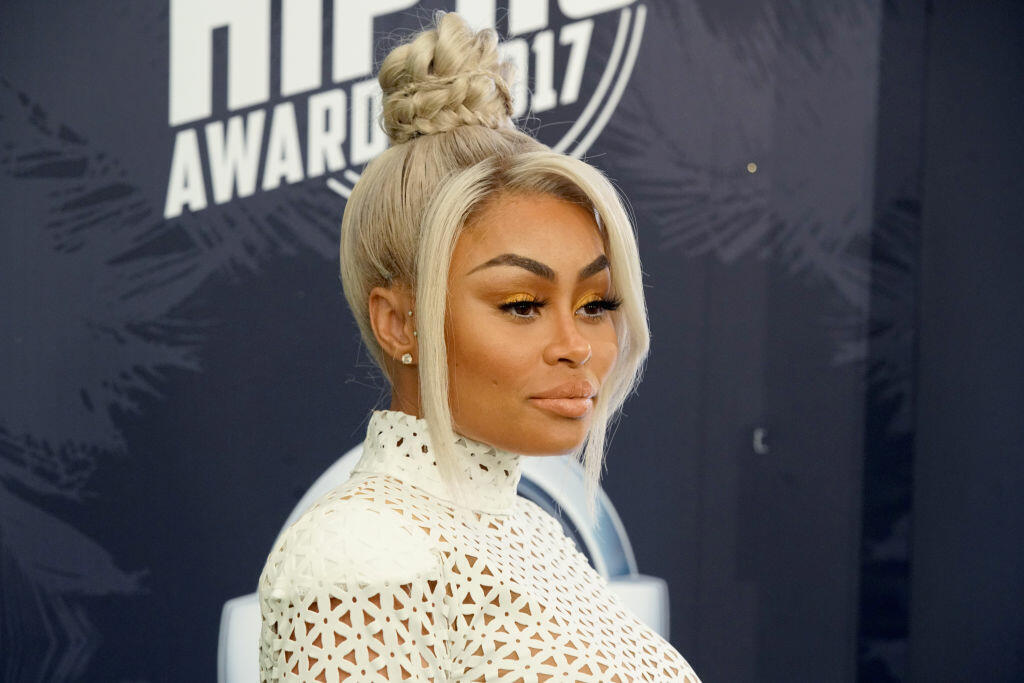 Photo credit: Getty Images
(TMZ): A sex tape Blac Chyna made -- with an unknown guy -- has leaked online, but it doesn't appear she has anything to do with it, and she wants cops to track down whoever posted it.
The video shows Chyna performing oral sex on the mystery man. His face is never shown, but you can hear his voice. Chyna's face is very clear when it's not being hidden by ... y'know ... genitalia. The 1 minute, 23 seconds long clip was first posted early Monday morning by an anonymous Twitter account.
BC's attorney, Walter Mosley, tells us he can't comment on the video -- but he added, "It's a criminal matter" and they're contacting police to investigate.
TMZ says that Rob Kardashian is clearly NOT the guy in the sex tape.
Chyna's lawyer, Lisa Bloom tweeted: "Revenge porn -- posting explicit images without the consent of everyone in those images -- is a crime, a civil wrong, and a form of domestic abuse.It's also a way to try to slut shame women for being sexual.Girls have killed themselves over revenge porn.It's not a joke."

Nina Chantele
Nina Chantele is weekdays 3p-7p on Real 92.3 FM, 10a-3p on JAM'N 95.7 in San Diego, weekends on 104.3 MYfm and more!
Read more