Multi-platinum Hip Hop Icon, Trap music pioneer, actor and label head Tip "T.I." Harris brought his Atlanta-based Trap Music Museum to the West Coast, Los Angeles, California with the Lil Trap House art exhibition and pop-up launch event hosted by media maven, Karen Civil.
As an ode to Trap culture, the Lil Trap House Exhibition, featured a collection of one-of-a-kind pieces in honor of the most influential Trap artists such as T.I., Nipsey Hussle, YG, Pusha-T, Young Jeezy, Gucci Mane, Future, Rick Ross, Migos, Young Thug, Cardi B, Nicki Minaj, and many more.
So let's take you through the Lil Trap House...
First, exhibitioners start in  Grandma's Living Room with guns, drugs, and money on the coffee table to ultimately symbolize protection and security to the hustlers while visiting. Viewers then step into Gucci Mane's Lil Trap Kitchen, infamously mentioned in many of his songs with key items like scales, Pyrex measuring cups on the stove, and Atlantafast foodchain J.R. Crickets on the counter.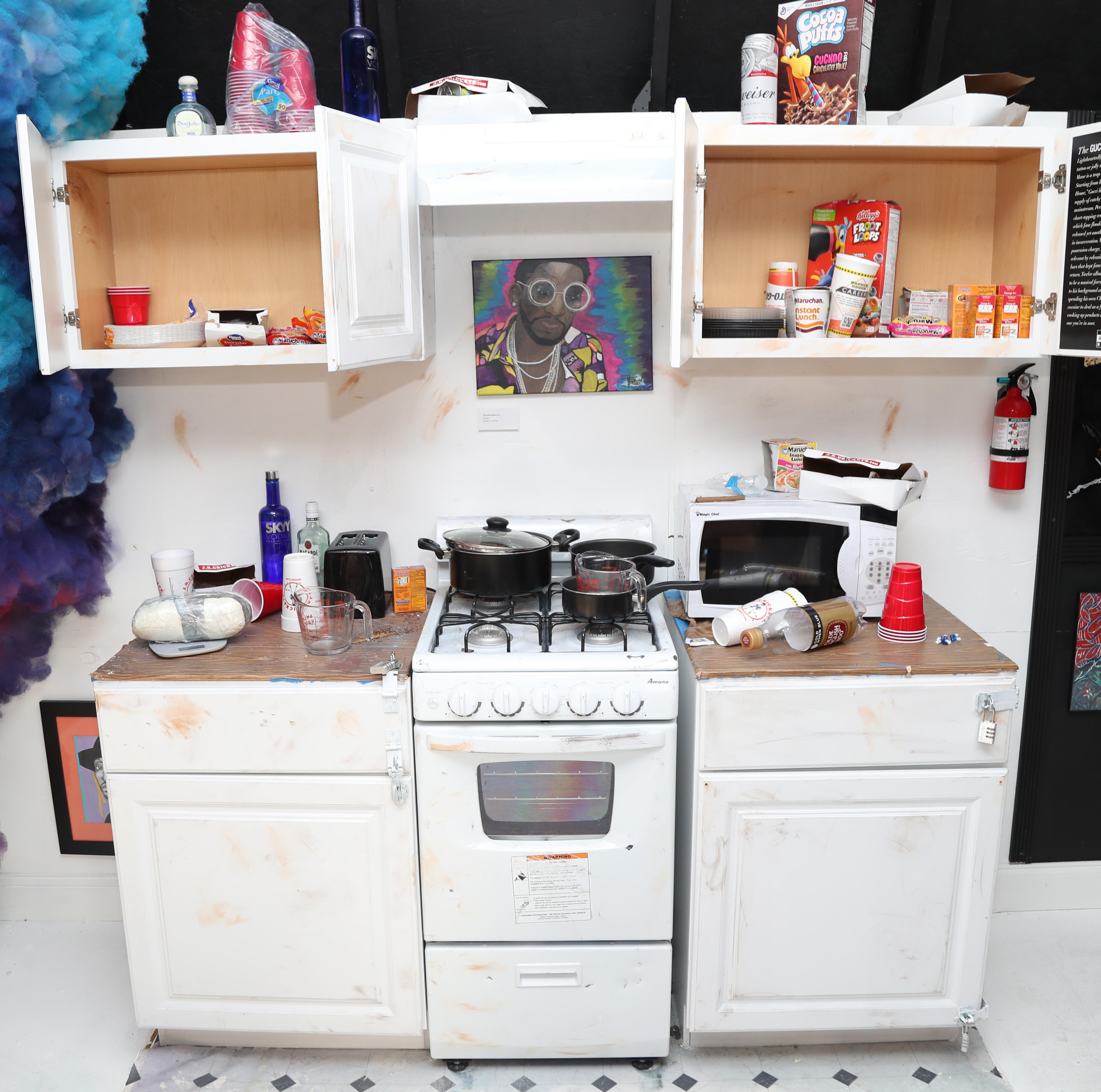 Upthe wall, many viewers will get a first-look at Pusha-T Interactive Barcode with the classic My Name Is My Name album cover andoppositeof this will be Migos City "The Nawf," a scaled down model of their Atlanta neighborhood and Young Thug's "Snake Exhibit. As art-goers look around they will be filled with nostalgia as they see a 3D rendition of The Remake of Future's Dirty Sprite 2 cover, trap icon Young Jeezy's Brick Wall, Miami's biggest boss Rick Ross'Mastermind portrait, a remake of his 2014 album, and the legendary T.I.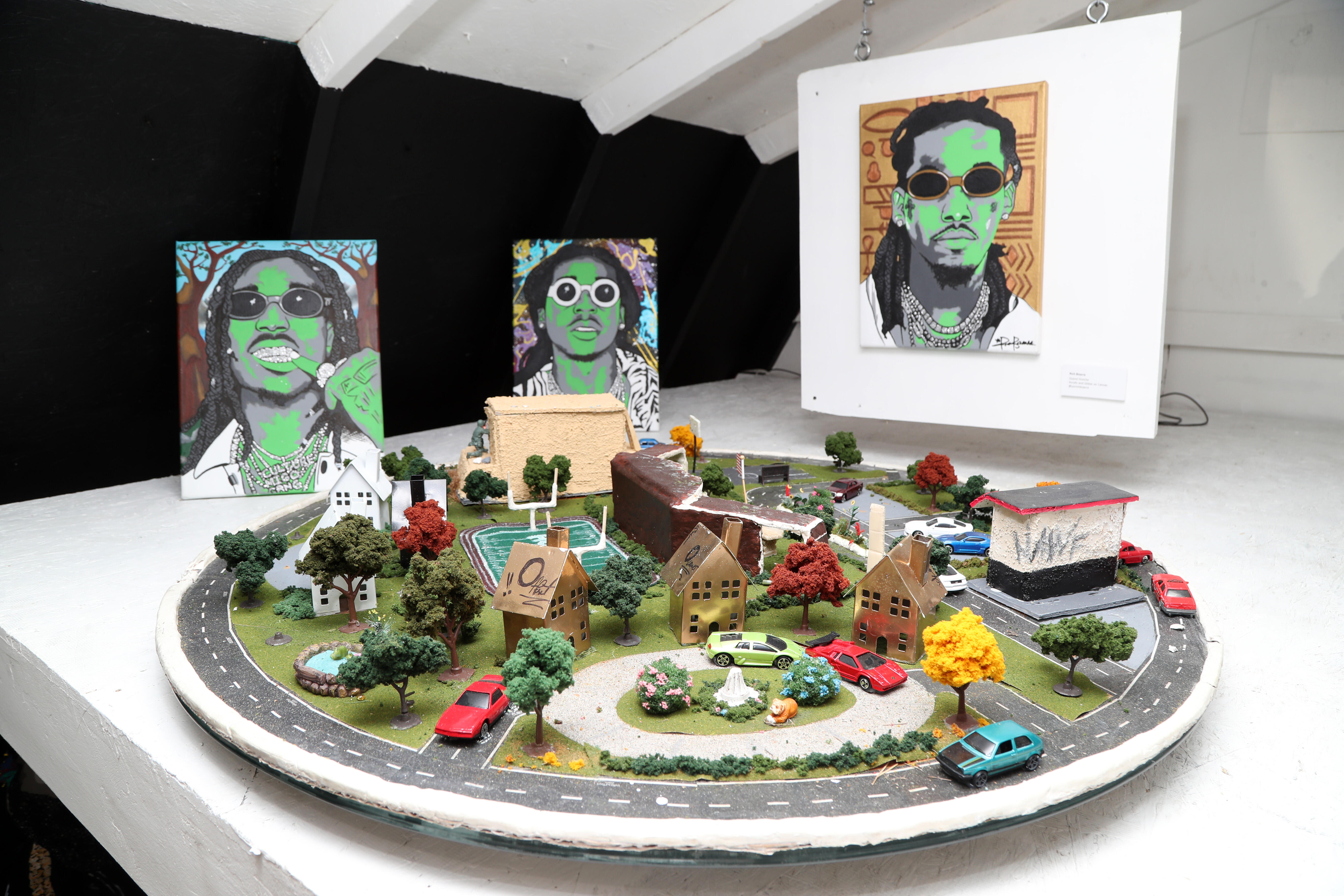 Rubberband Man installation, which if you take a closer look shows the icon's entire piece constructed by rubber bands. Before exiting fans are reminded to bow down to the powerful women in the Hip Hop industry with Cardi B and Nicki Minaj's Throne, and stare in awe at the YG and late great Nipsey Hussle West Coast Tribute symbolizing unity in music and gang culture in Los Angeles. The exhibition will be open to the public for the remainder of July and will allow patrons to fully experience the visual journey of art, cultureandcreativity as a part of the interactive installation. The Lil Trap House exhibition will continue touring to music festivals and college campuses around the country. (All Photos by Jerritt Clark/Getty Images for Lil Trap House)