Cardi B Reacts To Jermaine Dupri's Comments About Female Rappers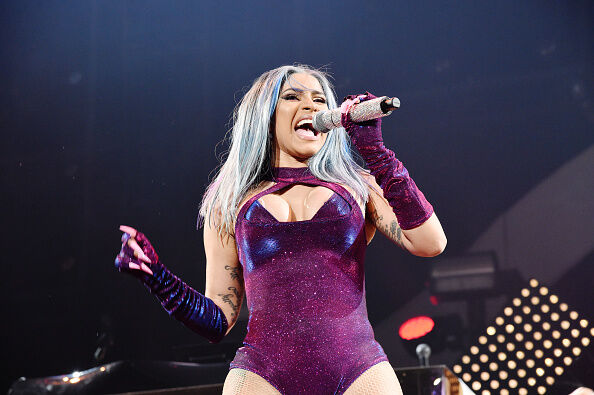 Jermaine Durpri's statement about today's female rappers has caused a bit of controversy.
In an interview on Thursday, he commented on the state of current female rappers, "I feel like they're all rapping about the same thing. I don't think they're showing us who's the best rapper. For me, it's like strippers rapping and as far as rap goes, I'm not getting who's the best."
A lot of people took offense to this statement, including Cardi B.
She posted a video on Instagram to respond and said, "First of all, I rap about my p***y because she's my best friend and second of all it's because it seems like that's what people want to hear. I ain't even gonna front."
Cardi also said, "There's a lot of female rappers that be rapping they a** off and don't be talking about they p***y and don't be talking about getting down and dirty and y'all don't be supporting them. Y'all don't be supporting them and they be mad dope. These bloggers don't support them, they don't give them the recognition, so don't blame that s**t on us when y'all not the ones that's supporting them."

DJ A-OH
DJ A-Oh is on middays 10am - 2pm on Real 92.3 FM
Read more