Tekashi 6ix9ine Pleads Guilty to Nine Counts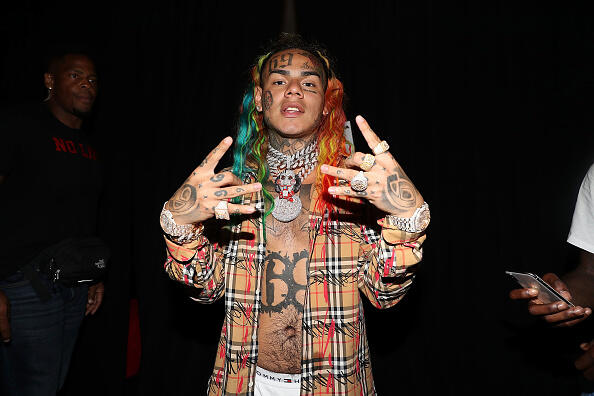 TMZ has obtained documents from Tekashi 6ix9nine's plea hearing and it seems that he is giving up all the tea he has on the Nine Trey Bloods so that he can get a lighter sentence.
6ix9ine plead guilty on all nine counts of racketeering, conspiracy, firearms offenses, and narcotics trafficking. He admitted to helping kill people to increase his standing within the gang.
He admitted to paying someone to kill Chief Keef's cousin and dealing a kilo of heroin in 2017. 6ix9ine also identified the triggerman in the attempted murder and apologized for all his crimes, saying: "I apologize to the Court, to anyone who was hurt, to my family, friends and fans for what I have done and who I have let down."
According to TMZ he's struck a plea deal in exchange for his cooperation. The typical sentence carries 47 years, however, 6ix9ine's lawyer will argue for lesser time, the sentencing will happen on January 24, 2020, until then 6ix9ine will remain in jail.
Thumbnail via Getty Images

DJ A-OH
DJ A-Oh is on middays 10am - 2pm on Real 92.3 FM
Read more