Playboi Carti Arrested For Domestic Battery At LAX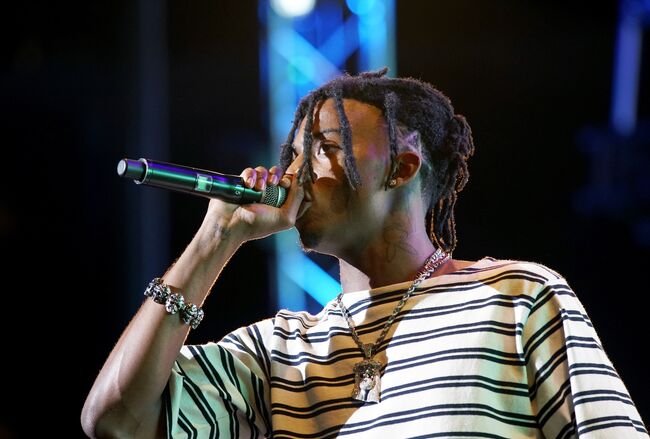 "Magnolia" rapper Playboi Carti was arrested at LAX late Thursday night for domestic battery.
According to TMZ, the emcee was arguing with a woman as they were leaving the airport, which ended in some shoving on both sides of the argument, which led to Carti eventually grabbing her and forcing the woman into an Uber.
He was arrested at the scene, but was released on $20k bail early Friday morning.
Update: The woman was Carti's girlfriend.
(TMZ) - "According to the police report ... the female in the incident was Playboi's girlfriend of 3 years from Atlanta. She told cops their argument started because he wanted her to call her mother to check in, but she didn't want to.
Carti told cops he snatched his girlfriend's phone from her hands and did grab her by her backpack to pull her out of the terminal. He says she hit him, but he was not injured. Another witness says she slapped him in the face.
The witness who called the cops said she saw a red mark on the gf's chest from Carti pulling her by the backpack straps ... but cops didn't see any physical injuries on either of them."
Read more below:

DJ A-OH
DJ A-Oh is on middays 10am - 2pm on Real 92.3 FM
Read more