Kyrie Irving Says He Owes Lebron No Explanation for His Trade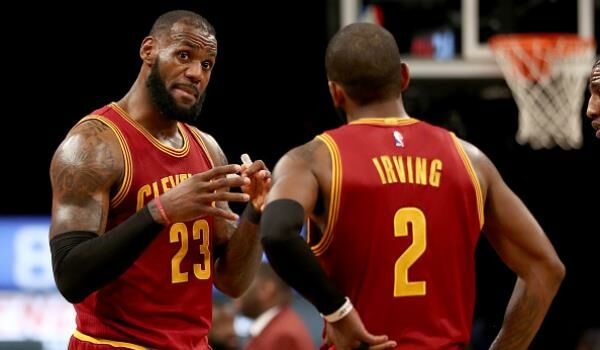 "Why Should I Have To? "
Those were the words from the now Celtics member Kyrie Irving who was asked if he spoke to former teammate Lebron James before his trade. Fans were surprised of his response since the the two players have a real friendship outside the courts.. least we thought
Kyrie stopped by ESPN's 'First Take' earlier today for the first time since his trade to the Boston Celtics back in July and according to Yahoo news, he admitted he wanted no parts in being Lebron's sidekick.
Look at the interview below:
Smith: Did you speak to LeBron James or talk to LeBron James before you and your representatives met with ownership before you let them know you wanted out?
Irving: No.
Smith: Why not?
Irving: Why would I have to?
Smith: I'm not implying that you have to at all ... If you don't speak to somebody about it, they might take it personally.
Irving: Yeah.
Smith: Do you care about that at all?
Irving: No.
Harsh or nah? Kyrie also stated ""I don't think you owe anything to another person in terms of figuring out what you want to do with your life. It's not anything personal."
Now thats facts!
Source via Yahoo News

Bootleg Kev & DJ Hed
Bootleg Kev & DJ Hed are on REAL 92.3 KRRL FM Los Angeles Home for Hip Hop Radio
Read more