Childish Gambino Shares New Songs "Summertime Magic" & "Feels Like Summer"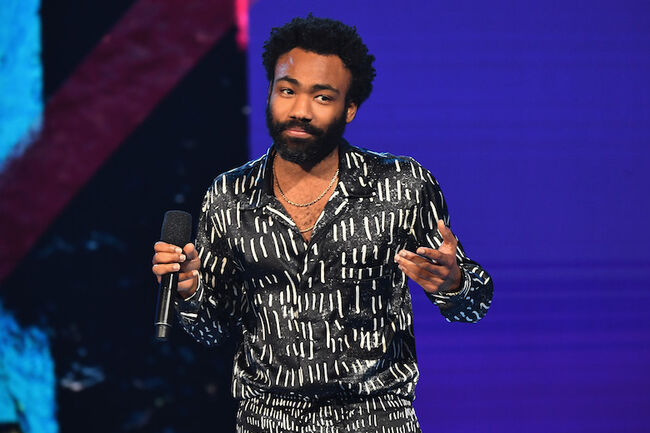 Childish Gambino is celebrating the summer with two new songs perfect for the sunny season, "Summertime Magic" & "Feels Like Summer" — otherwise known collectively as the Summer Pack EP.
On Twitter, the 34-year-old's (real name Donald Glover) one and only tweet at the moment simply states the name of his short collection of new songs writing "summer pack," along with a link to the tracks.
In the dance-worthy "Summertime Magic," Gambino sings about a summer romance. In the pre-chorus he croons, "You feel like summertime/ You took this heart of mine/ You'll be my valentine in the summer, in the summer/ You are my only one/ Just dancin' having fun/ Out in the shining sun of the summer, of the summer."
Meanwhile, "Feels Like Summer" all about that feeling you get when summer finally arrives. He sings in the smooth chorus of the song, "You can feel it in the streets/ On a day like this, the heat/ It feels like summer/ I feel like summer/ I feel like summer."
Listen to Childish Gambino's "Summertime Magic" and "Feels Like Summer" below.
Earlier this year, Childish Gambino released his hit song "This Is America," which has since gone Platinum in the United States. He last released an album "Awaken, My Love!" back in 2016, and it seems as though a followup could drop sometime this year.
The multi-talented artist was just recently announced as the newest addition to the 2018 iHeartRadio Music Festival lineup. Gambino is set to take the stage in Las Vegas at T-Mobile Arena in September alongside superstars including Justin Timberlake, Fleetwood Mac, Jack White, Carrie Underwood, Mariah Carey, Imagine Dragons, Jason Aldean, Sam Smith, and more.
Photo: Getty Images