Did Drake Break Bro Code?!
There were SO many things that Drake brought up in his new album "Scorpion" - Yes he's a Dad, He might be done with Cash Money and he might have broken BRO CODE!
On a track called "Sandra's Rose" which is a nod to his Mom, Sandi.
"My mother had a flower shop, but I was Sandra's Rose"
Later on the track he says
"My house is full of supermodels just like Mohamed Hadid"
Which is Bella and Gigi Hadid's Dad. So here's the thing, last year there was a rumor that Drake and Bella Hadid had a "thing" - but as you know Bella is The Weeknd's Ex! Even though Abel wasn't with her anymore and was dating Selena, STILL that's your friend and you can't go against "Bro Code." Of course the rumors were never confirmed but it's interesting that Drake would bring it up. On "Finesse" he says
"I'm going against my own advice, Should I do New York I can't decide, Fashion week is more your thing than mine."
The "advice" part could be advice that he's given about dating your friends ex's...OR maybe he has advice about not dating models.
Now this is what makes me think it could be about Bella, in the same song he says
"You and your sister, Too hot to handle"
We all know Bella's sister - Gigi!! So Fashion Week, and sisters....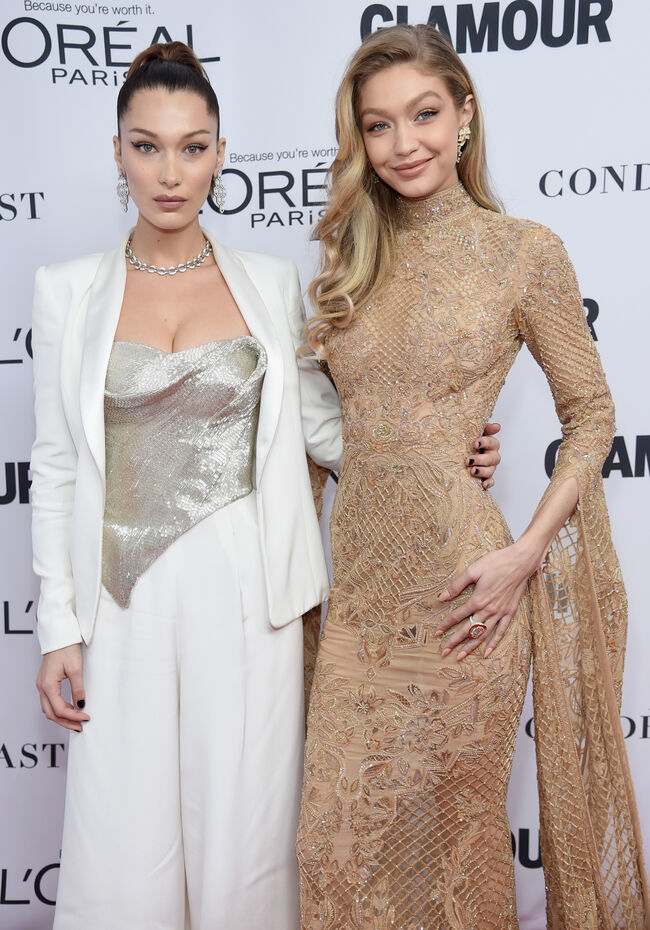 Of course none of this could be about Bella but it sounds juicy right?!