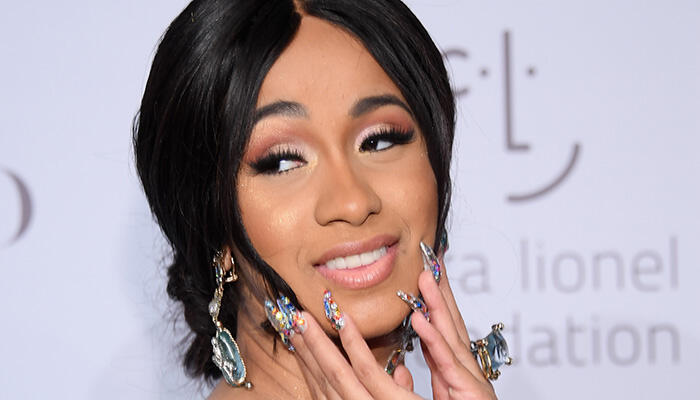 Everyone knows the lyrics to Cardi B's breakout hit "Bodak Yellow." So you've definitely heard that one line about her teeth - "Got a bag and fixed my teeth, hope you h**s know it ain't cheap"

That bar is paying off big time for Cardi's dentist Dr. Catrise Austin. Dr. Austin is responsible for Cardi's new smile. The rapper fixed her smile with veneers, which her dentist says cost about the same as a luxury SUV... we're talking $60,000 plus to get them put in!

Despite the large price tag, Dr. Austin tell TMZ that her business has tripled since the shout out. Her patients include other hip-hop heavyweights like DJ Khaled, Busta Rhymes and ASAP Rocky.
Cardi decided to make the move to fix her teeth in 2016 after experiencing a lot of hate on social media. Love and Hip-Hop viewers were known to be really critical of her imperfection.

The rapper loved her new smile so much that she made a promo video for her dentist. "If you don't feel comfortable, if you are tired of people talking about you, then go and fix it," Cardi explains in the clip.
Don't miss J. Cole, French Montana, Yo Gotti, Cardi B and more at
The Real Show on Saturday, November 18th at The Forum.